HMe: Data & Industrial Control System
HMe: A user-friendly machine control system with advanced data management and diagnostics capabilities that unlocks Industry 4.0 possibilities for the die casting process.
HMe offers real-time storage and powerful analysis of machine and process data, as well as the integration of peripheral and mobile devices. It opens up the possibility of controlling the whole die casting process holistically through a single user interface – and even access this user interface remotely.
HMe is built on Microsoft Windows, which means it is easy to install and offers all the connectivity capabilities embedded in the Windows operating system, including the use of cloud computing and storage. The user interface was designed to visualize critical machine and process data in a highly accessible way in instantly understandable dashboards.
The exact positioning, color-coding and arrangement of icons and buttons was optimized throughout the development and deployment of HMe, to focus the user's attention on the most useful, most relevant information. The new HMe is based on a technology platform from Wonderware, the global leading industrial software brand by Schneider Electric. The platform allows the easy integration of peripheral devices, enabling the monitoring of whole processes directly from a single control panel.
Hardware details:
PLC SIEMENS 7 with remote I/O for a simpler and easy to maintain unit
Safety is managed with Pilz Pnoz Multi, connected to PLC by Profibus
We wanted to create a powerful, next-generation control system for our high-end die casting equipment. A system that would improve the human-machine interface while also unlocking new possibilities presented by digital technologies in the context of Industry 4.0. Working closely with Wonderware, we have been able to develop HMe as a powerful tool to future-proof our customers' operations and give them access to never-before-seen process control and reliability.
HPDC Electronic & Software Engineering Team
Enlarge the images below to see some of the die casting data available on the HMe dashboard
Upgrade your machine with HMe
Contact us to find out about upgrading your die casting machine with HMe.
Contact us
HMe is supplied as standard with our high pressure die casting machines: 

TF Two Platen Toggle Free Die Casting Machines
The TF series of toggle free die casting machines includes a wide range of models with closing forces from 1000 to 5700 tonnes. Our TF toggle free die casting machines are reliable, rigid and flexible.
More detail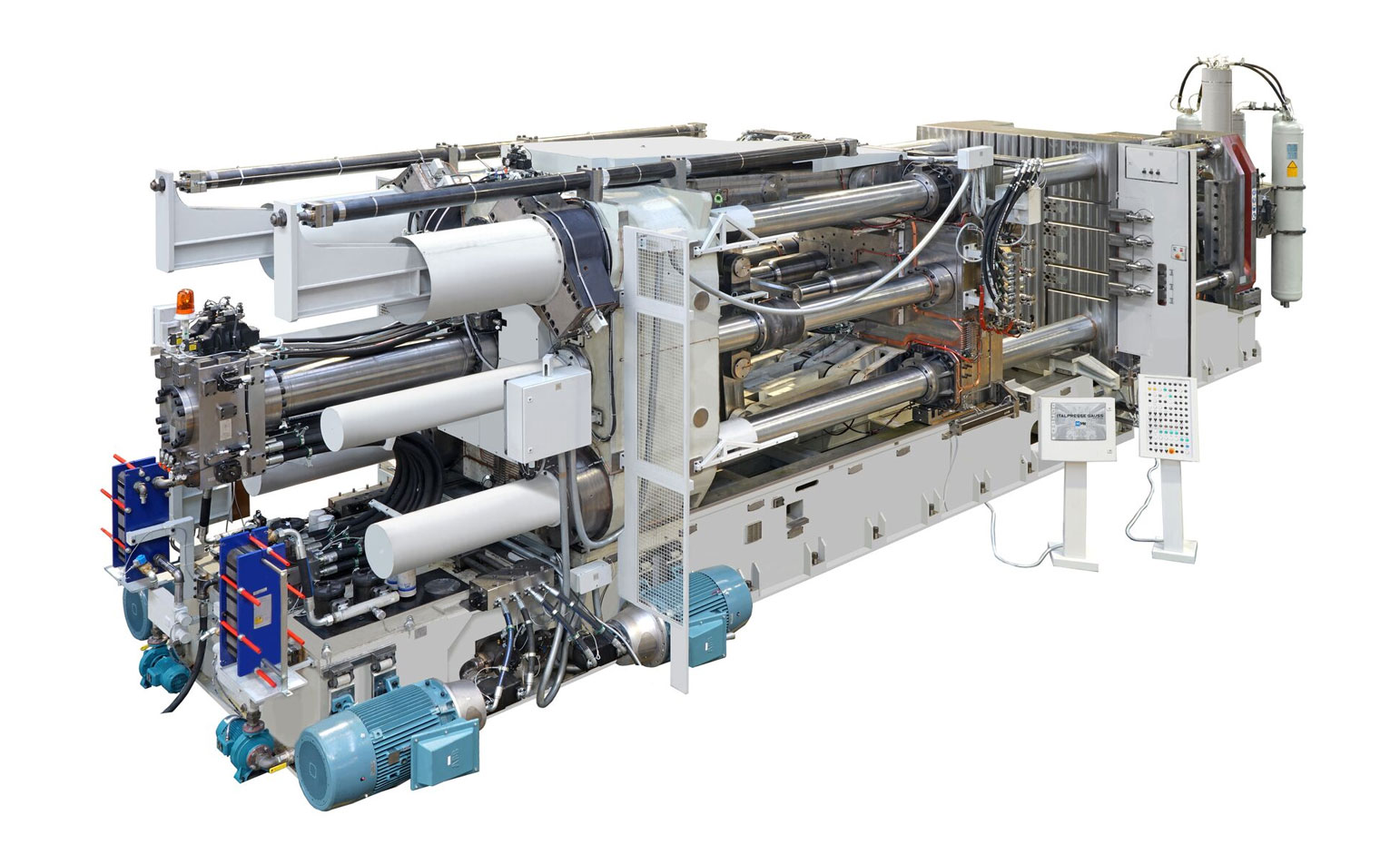 IP & IPr Three Platen Die Casting Machines with Toggle
The IP and IPr three platen die casting machines with toggle are available with closing forces ranging from 550 to 4400 tonnes. Our IP and IPr die casting machines are solid, reliable and ensure high productivity cycle times.
More detail
You might also be interested in: